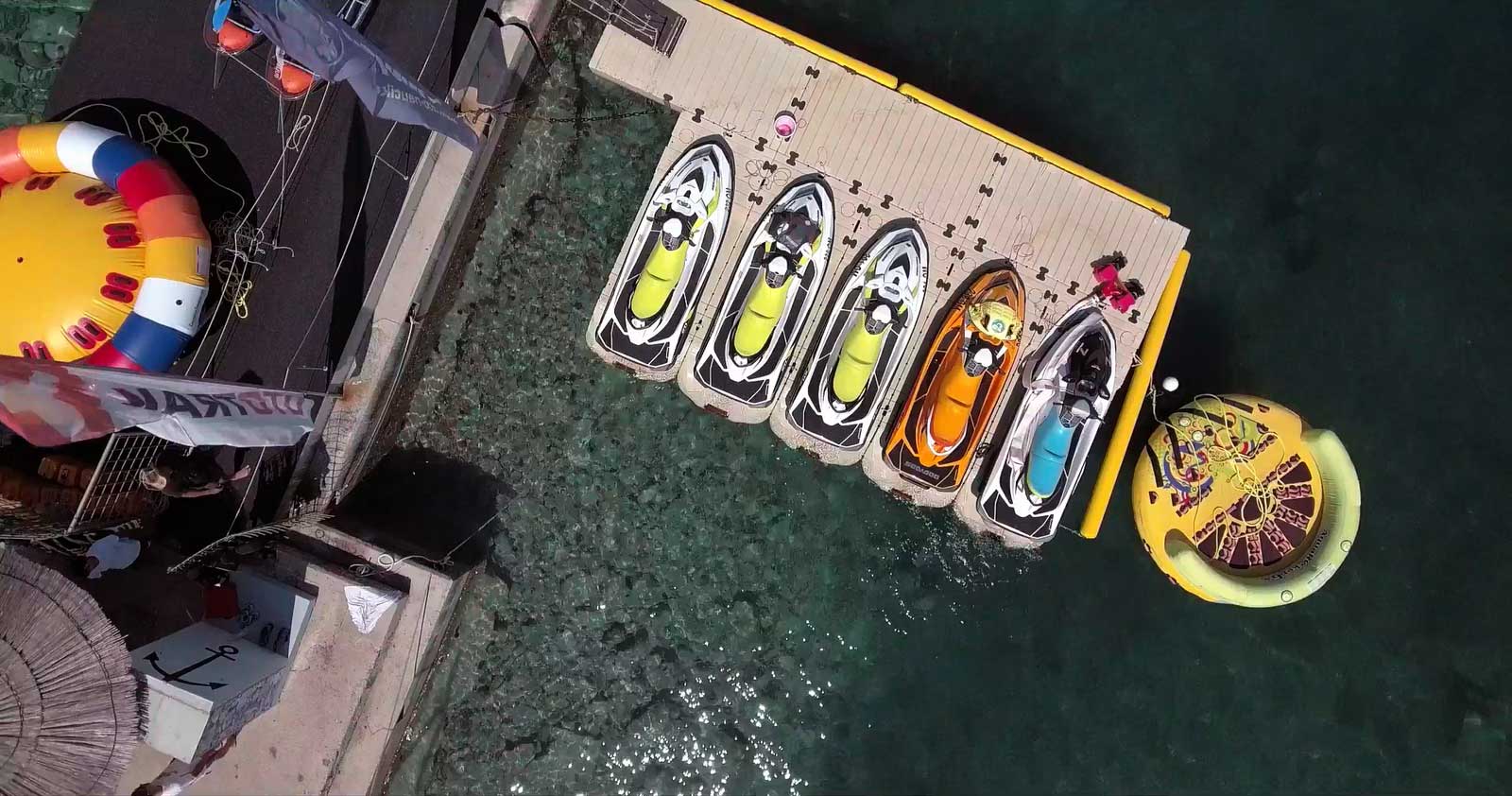 WATER SPORTS
ADRENALIN
PARASAILING
TWISTER
UFO
TUBE-SOFA
TRANSPARENT KAYAK
...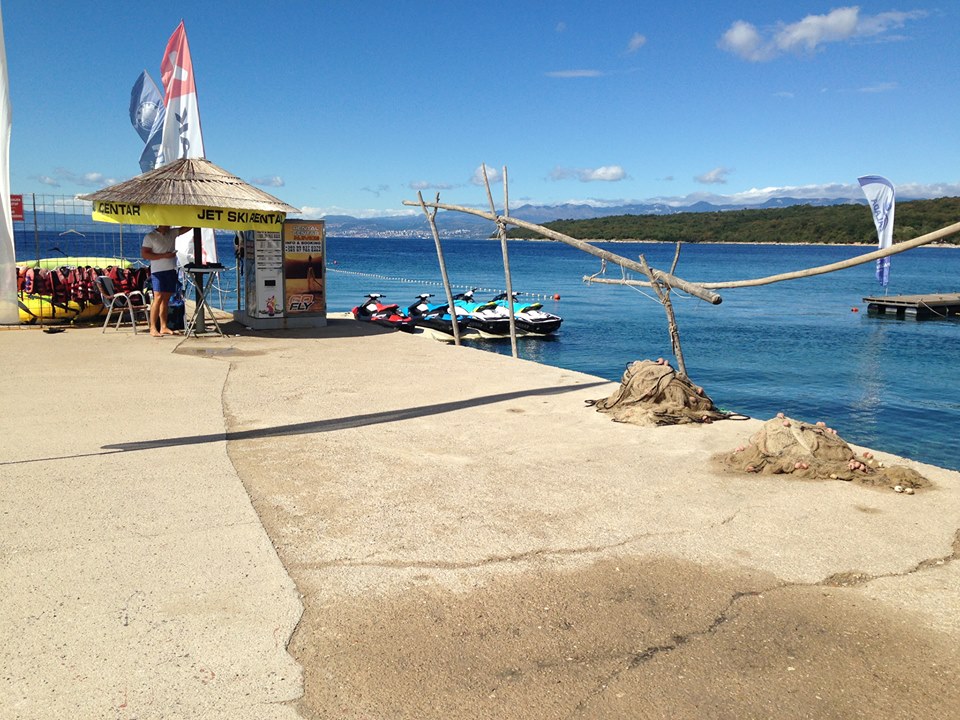 Rental center Njivice - Jet ski - Water sports
Rental center Njivice is located in the center of Njivice on Krk Island, just 15 minutes drive away from the bridge and airport Krk.

In our rich offer, you can among other rent: BRP Sea-Doo Jet ski water scooters GTI 130, and SPARK models. Also in our offer you can find adrenaline ride with SeaDoo speedboats: Parasailing, tube i sofa/couch.

Address: Draga Street, 51512, Njivice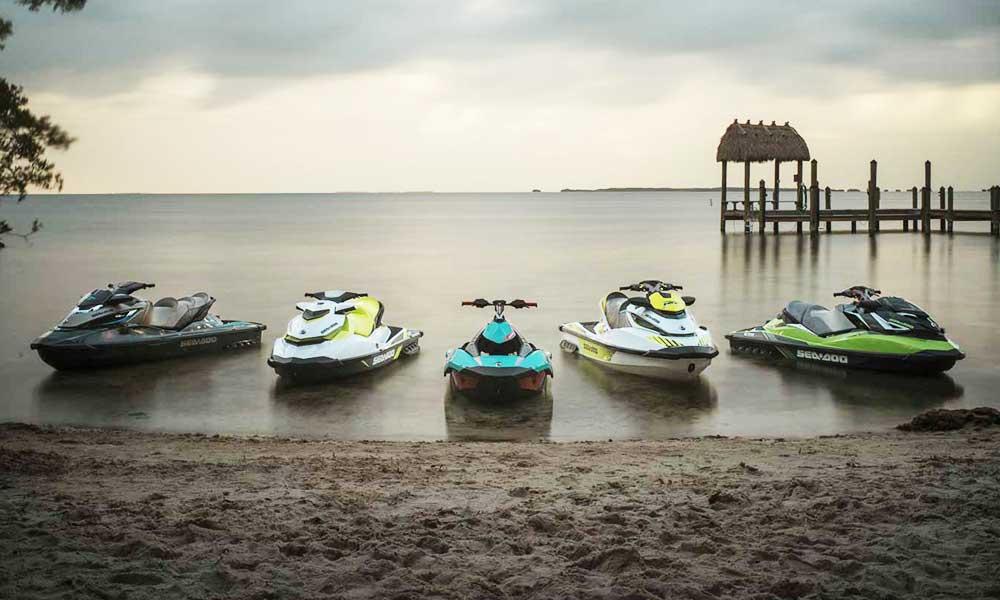 ONLY WE
offer every year
LATEST
fleet of jet ski on the market (the latest models "straight" from the factory), accessories and EZ Dock pontoons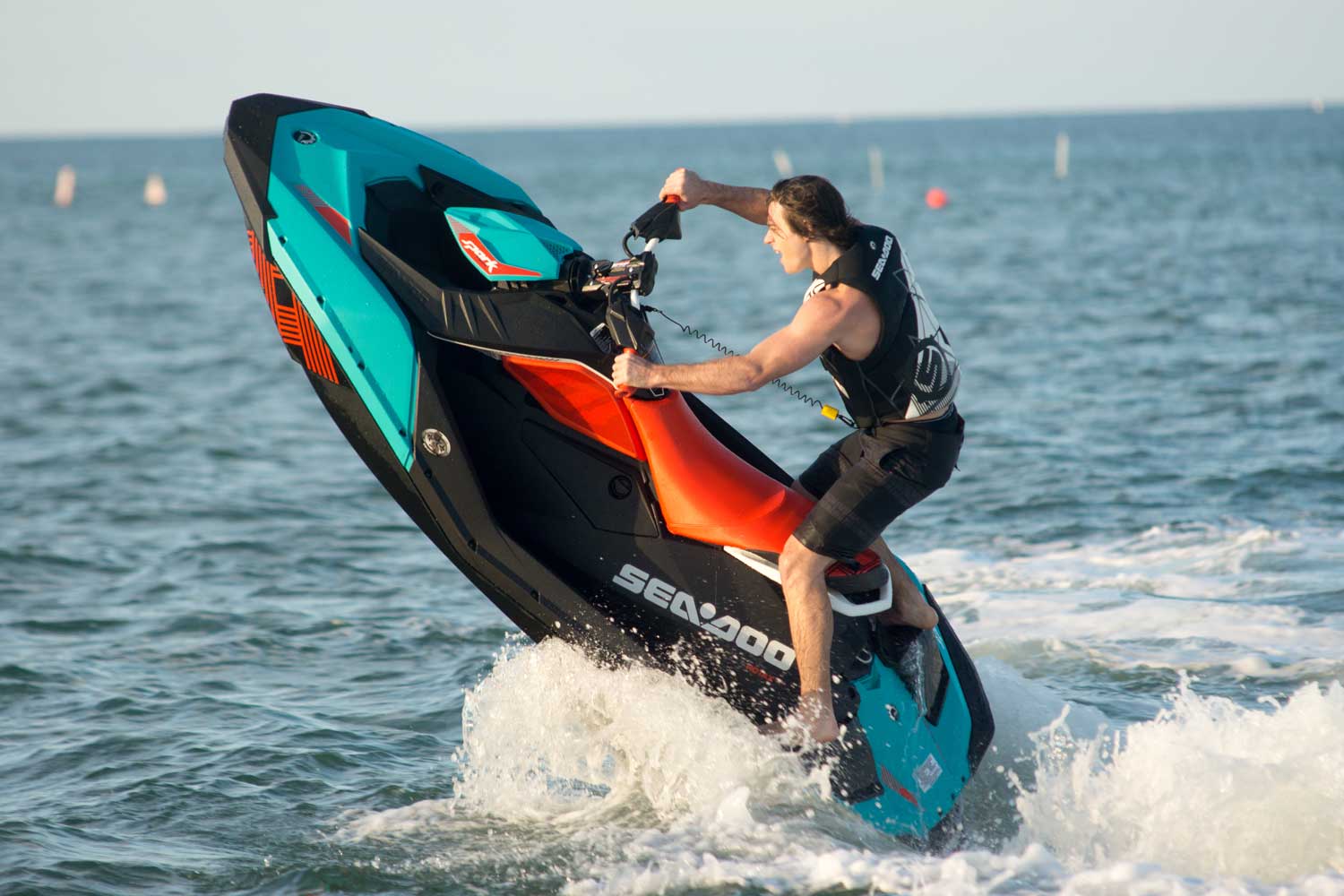 NO
EXPERIENCE
NO
PROBLEM
BECOME FREESTYLER
TRY NEW
SPARK TRIXX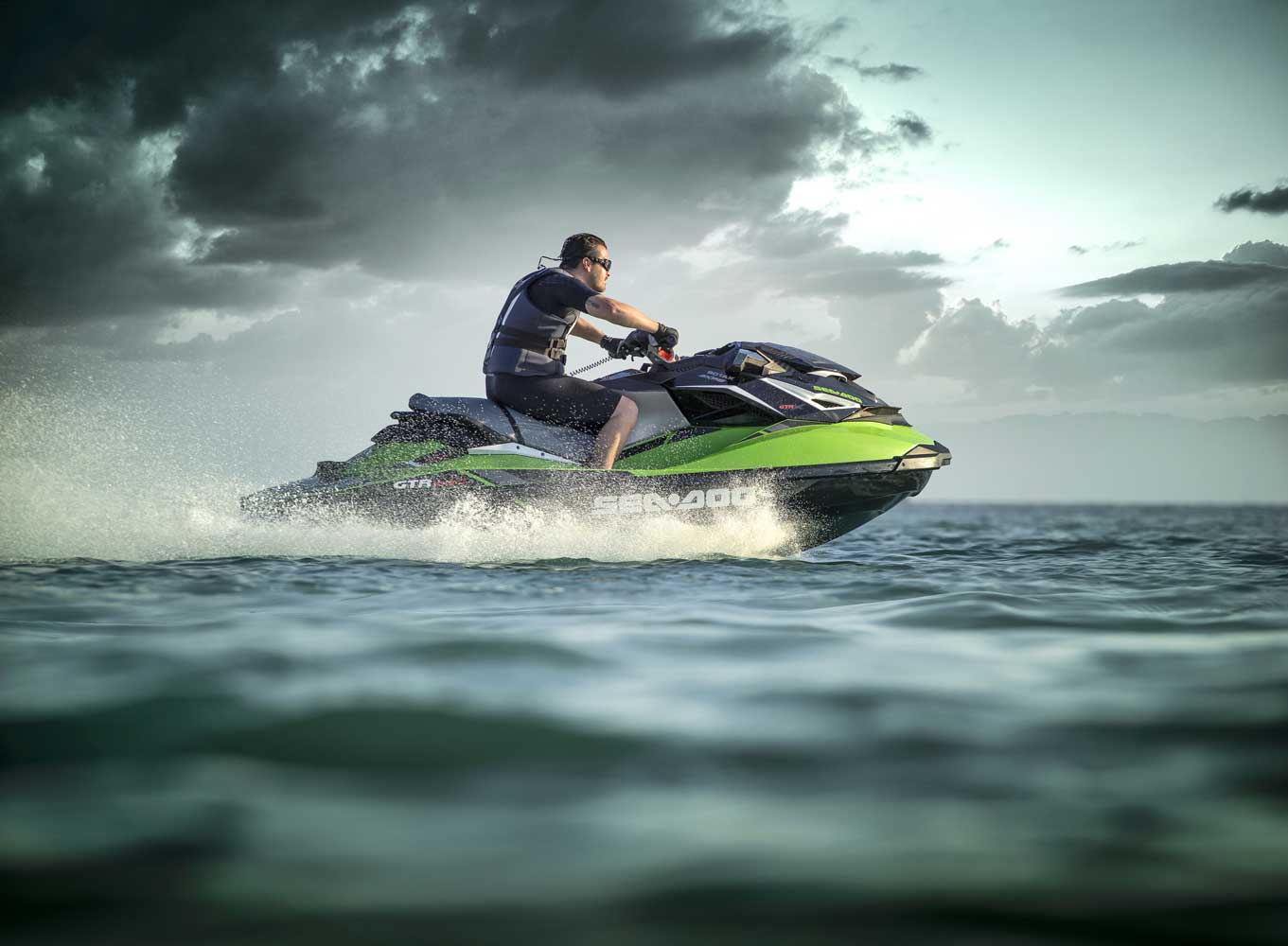 RIDE FROM 250,00 KN
THE SAME PRICE FOR 1, 2 OR 3 PERSONS ON JET SKI
BOOK ONLINE AND GET 10% DISCOUNT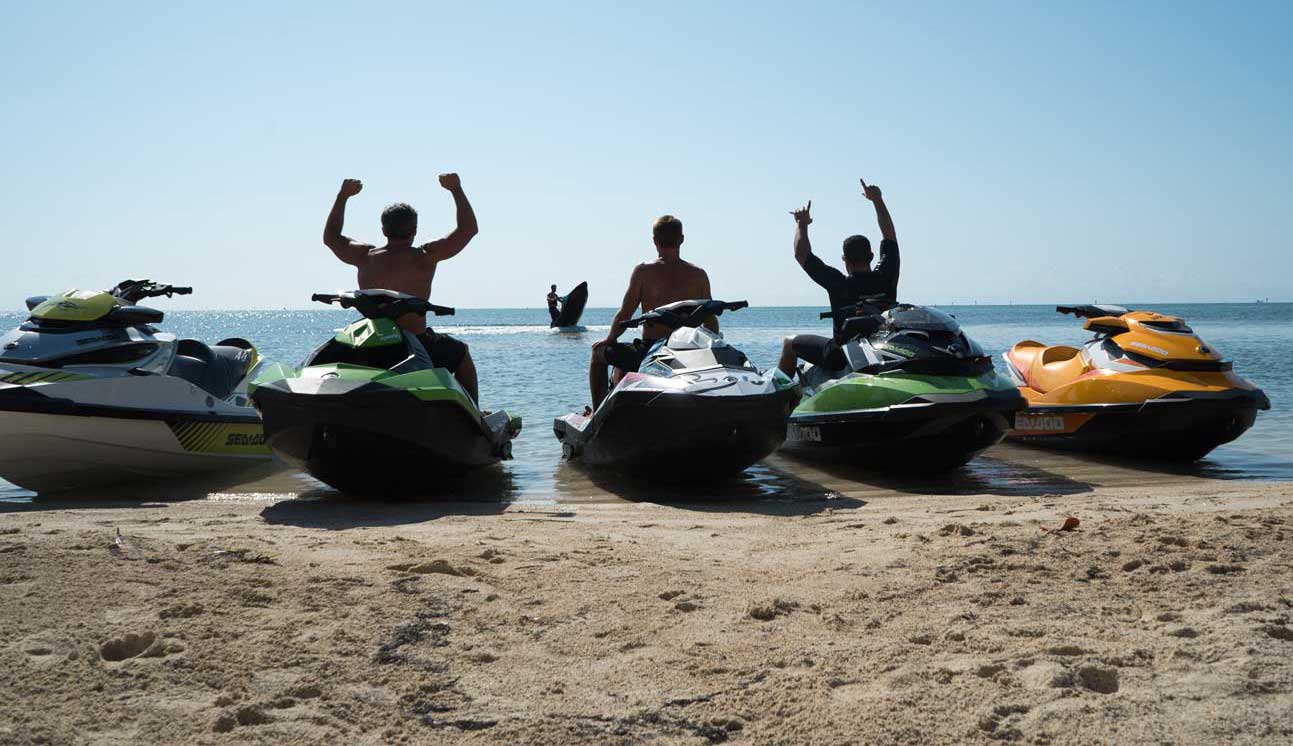 Discover beautiful bays and beaches - untouched nature, and all this with great fun and lots of adrenaline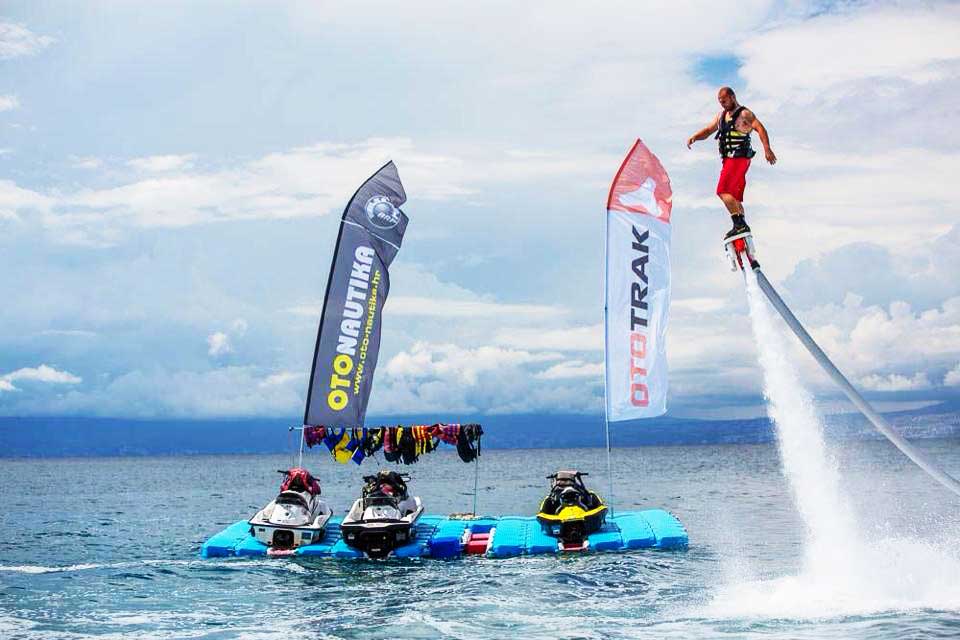 SAFETY

On the first place are pleasure and safety of our clients.

PROFESSIONALISM

Our employees passed training and perform their tasks professionally.

TECHNOLOGY

We use the latest and most modern technologies in performing tasks.

TRANSPARENCY

All data on the ride is recorded (date, start, end, duration) and are publicly available.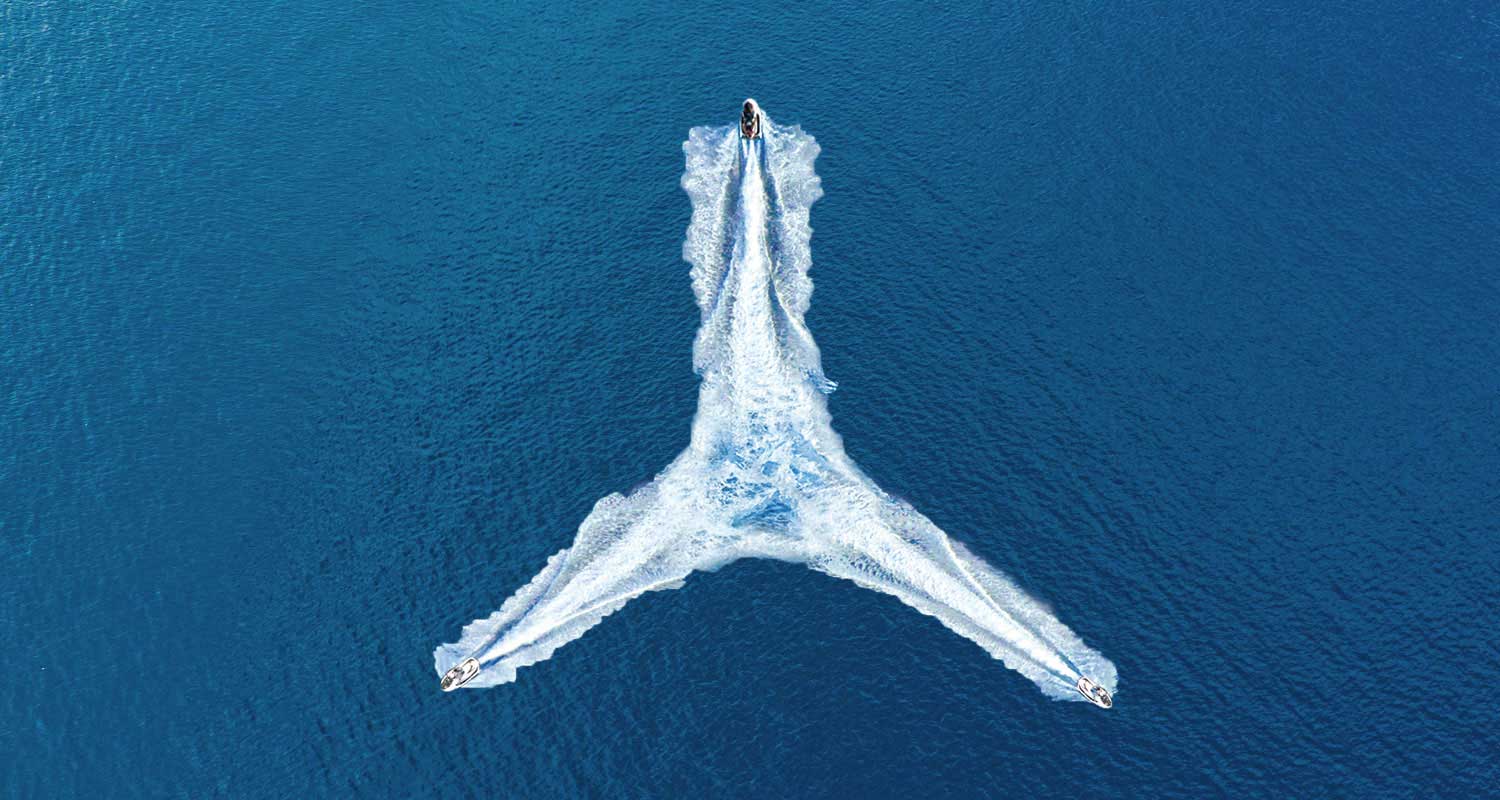 OTOTRAK

The system for remote-satellite monitoring and management of vessels.

It keeps track of the duration of ride

Automatically control distance between jet skis

Defines driving zone and rules

Controls the speed and engine performance
Start at 10:00 or 18:00, unless a group books in advance min 4 scooter
Duration cca 1:15
PARASAILING
1 person (single)
400,00 kn
2 persons (tandem)
550,00 kn
3 persons (triple)
700,00 kn
Altitude 150 meters
Duration cca 10 minutes
Additional person on boat - observer = 50,00 kn
© 2017. Oto-Nautika d.o.o. All rights reserved